Over the years, we've built and refined a wealth of resources to help our clients embed best-practice innovation into their businesses.
Our handbooks and courses allow you to step through these processes at your own pace, and apply the Disruptors Co model of design thinking to your work. 
Our handbooks provide step-by-step, actionable manuals on everything from telling your business' story to executing agile brand sprints. 
Our Key Themes and Messages handbook will help you find and establish a consistent 'through line' for your messaging. By developing a solid baseline, your storytelling, positioning and marketing will be more structured and you'll be able to pitch your business much more effectively. 
Another great resource is our Universal Pitch Deck. This naked deck provides you with a simple but concentrated format that you can build upon over time to walk potential clients through your solution.
Our most recent toolkit is the mindSHIFT toolkit. It has been designed to help workplaces identify where they've been, where they are and where they want to be on the five fundamentals of the new age of business.
These are just a few examples from our wide range of handbooks which you can check out below.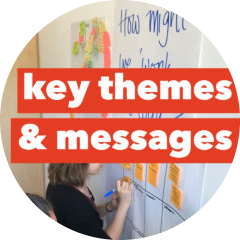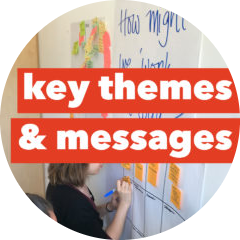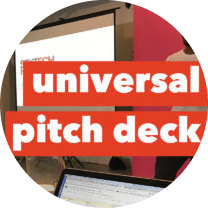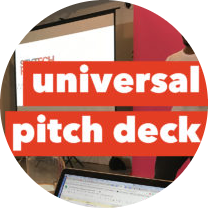 5 Day Social Impact Sprint

Design Thinking Exercises I

Design Thinking Exercises II

Disruptors Canvas

Dream Canvas

Four Day Brand Sprint
Growth Hacking

Key Themes & Messages

Lean Marketing

Mapping Buying Personas

Must Haves

Purpose, Power and Performance for Boards
Shared Value Canvas

Three Metrics That Matter

Universal Pitch Deck

Wireframes & Storytelling

Your Buyer's Journey
We also have a selection of professional development courses available on Udemy.
The courses provide rich, foundational knowledge bases and practical, skill-based development on everything from agile intrapreneurship to go-to-market strategies. 
Ready to unlock the innovation in your team?