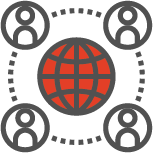 Tap the technical, business, social and domain expertise within your business to accelerate solutions.
Hackathons are usually 1-2 day events that bring people together to develop tech-oriented solutions to business challenges. They generate enormous energy, unleash creativity across your teams and can literally catalyse new products and services in a matter of days. They show your employees, customers and partners that you are serious about innovation and the challenges of the future.
More importantly, if done right, they create a pipeline of new products and services for future investment.
Starting with "problems worth solving"
Each of our hackathons start by helping you determine the core challenges you want to solve. We work with you through a series of interviews and discussions to articulate clear "challenge statements", identify resources, data and expertise required to help solve the challenges and frame them for your teams.
When running these events, we create hackathon 'dream teams' to work on these business challenges. These teams are made up of Hackers (tech-focused), Hipsters (designer), Hustlers (business-oriented) and Humanitarians (subject-matter experts). These diverse teams are necessary to ensure that a range of perspectives are addressed and that the solutions have the depth necessary to have an impact on the problem. We also help you:
Develop resource "HackPacks" to support your teams
Create judging criteria
Think through the "next steps" – from projects to incubation.
While there is no set way to run a hackathon – we have found that our proven approach generates consistent value for organisations.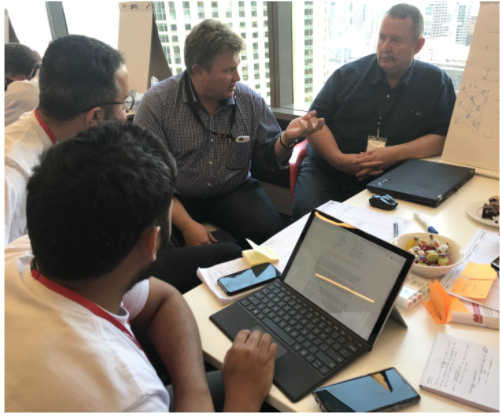 In the lead up to your hackathon, we will consult with you to understand and define the problems you wish to tackle in the hackathon. We will also work with you to prepare resources, such as a hackpack and data sources which will help participants create the best results.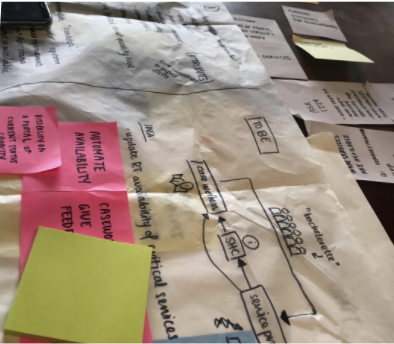 Throughout the event itself, we will facilitate and manage the progress of all teams. As part of this, we will run workshops to develop their 'hacking' skills, provide mentorship and opportunities to practice and develop their final pitches.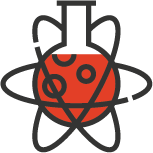 Leverage the wisdom of crowds to solve challenges that don't get traction internally.
Just like internal hackathons, external hackathons create small 'dream teams' that will create a range of solutions (products and services) to intractable business problems. The main difference is that teams are made up of wholly external or a mixture of internal and external resources.
We specialise in framing external hackathons, working with corporate and leadership teams to develop and articulate your problem/challenge statements. Through our extensive networks, we help you promote your event, engage participants and partners and deliver an outstanding innovation experience.
And because of our focus on aligning your challenges with strategic opportunities, your external hackathon may result in new products and services, project teams or even new hires.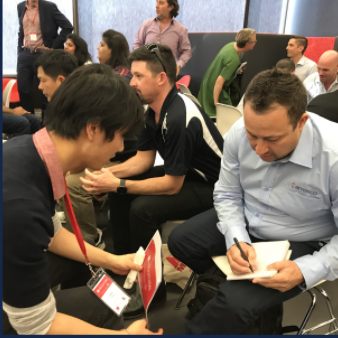 As part of this, on your behalf, we engage with a range of partners and sponsors to provide funding and identify problem spaces for your event to tackle. We will also use our resources to find participants with the level of knowledge and expertise to engage in the challenges set out.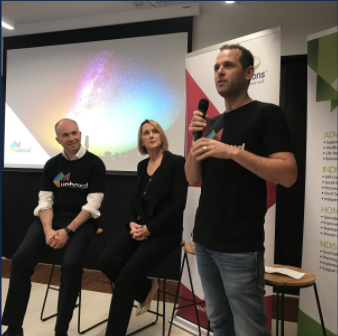 We will also work to curate a number of judges who can be present for the final pitches and to award the finalists with prizes. As part of this process, we will also be briefing them and coordinating them to suit the format and structure of your hackathon.
In partnership with care provider Landcom, we ran Hack4Cities, an external hackathon which worked with High School aged students to identify and address the issues that arise when planning for future city development, particularly in Western Sydney. 
Within this hackathon the Disruptor's team worked alongside a number of Local Government Areas, schools and organisations to provide data and mentorship which enabled the participants to come up with rich and creative solutions.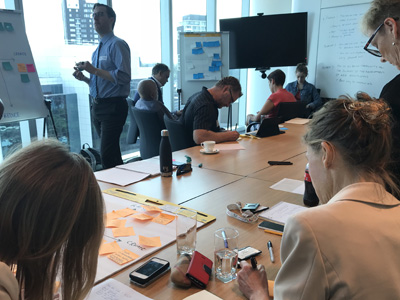 Designing for inclusion
Pre-hack stakeholder engagement workshop to create "challenge statements"
Location and design flow
Western Sydney University's Parramatta campus was the ideal mid-point location for students from 15 Western Sydney schools. We worked with WSU to utilise their flexible teaching spaces for team work and public presentation.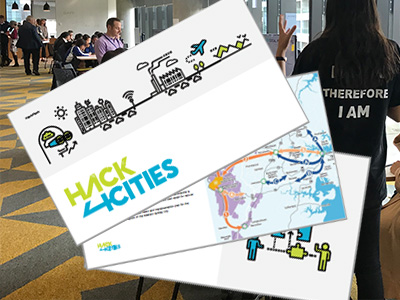 HackPack and resources
Pulling together teaching materials and hackpacks, before the event to connect the challenges to student-ready teaching materials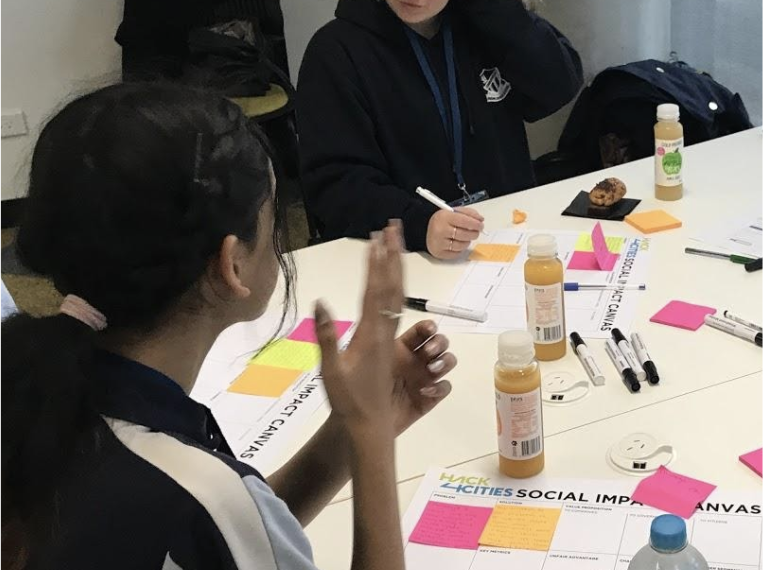 Facilitation
Facilitation and time boxing to create tension to drive focus and attention and deliver creative outcomes in limited timeframes (less than 6 hours).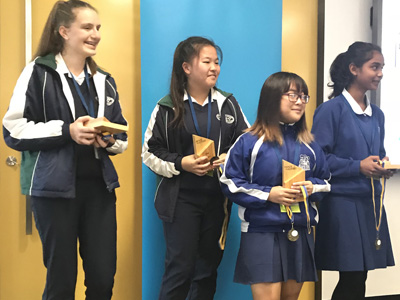 Pitching
After some pitch coaching, the patchwork teams assembled from across 15 schools pitched their amazing ideas to the judges.
"The Disruptors team need to be commended for the insights, thought and sheer effort that went into the work they have done with us... Thanks to Disruptors Co, we have redefined the way we work, and we have new tools and processes to support our customers"
Judi Higgins
CEO, New Horizons
"I will forever be grateful to Disruptors for the lessons learnt, the challenges faced during the event, putting all my skills, experience and knowledge to to solve the case and being able to meet some extraordinary, motivated and talented people"
Ananta Karmakar,
Participant, MMG Hackathon
"We had an enjoyable day and achieved some unexpected and welcome results in the Design Jam"
Jeanette Jifkins
Chair, On the Line
"Disruptors Co helps executives and boards get to grips with just how crucial innovation is for the future of any organisation"
Tracy McLeod Howe,
CEO, NSW Council of Social Service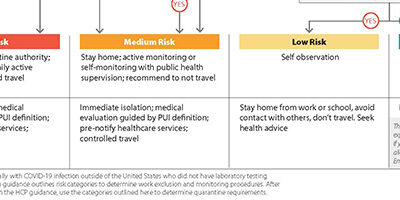 Assessing and managing the risk of public events in the face of the COVID-19 Coronavirus is an essential part of event management. Organisers are encouraged to check with official agencies in your country – and to stay in regular contact with attendees, sponsors and partners.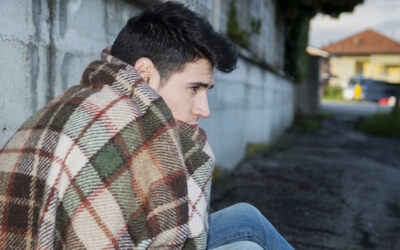 homelessness is a big problem to tackle and it won't be easy to fix, but unless we make the effort things aren't going to change. This hackathon takes a new approach.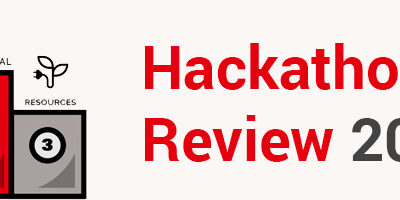 The Disruptor's 'Big List of Hackathons' was started in 2016 as a way to record and track the hackathons happening across Australia. As 2018 is drawing to a close we thought it might be fun to have a look over the list - filled with both past and present hackathons -...
Level 4, 91 Campbell St
Surry Hills, NSW
Australia